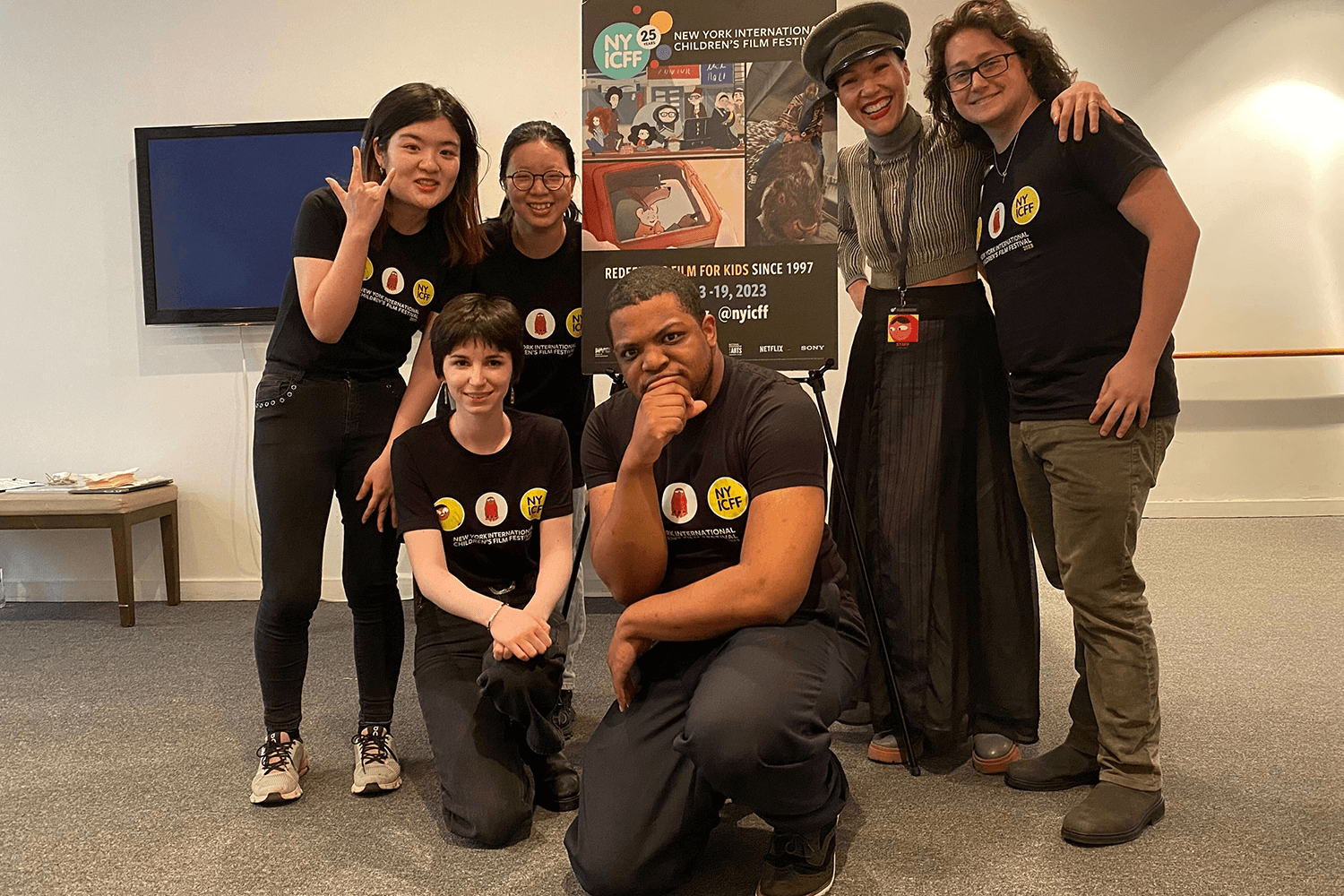 Internships at NYICFF provide an opportunity to work collaboratively with staff in all departments and to have a direct impact on current projects. Interns will leave with a greater knowledge in successfully operating an international film festival, development of educational engagement around cutting edge film and media, and strategy in the cultivation and management of partnerships, sponsorships, grants, and donors. In addition to new skills acquired, networking and additional relationship building opportunities are made available.
NYICFF is committed to diversity in the children's media landscape. As an equal opportunity employer, all applicants will be considered for employment without attention to race, color, religion, sex, sexual orientation, gender identity, national origin, veteran, or disability status. We seek interns with a variety of backgrounds and perspectives.
Our internship cycle typically aligns with the university semester system:
Fall—September-December
Winter/Spring—January-April
Summer—May-August

All interns may be asked to assist at field trip or weekend screenings, and/or fundraising or other special events. Interns in our Winter/Spring semester are required to volunteer at the annual Festival.
Internship positions are available in the following areas and include the following responsibilities:
Programming
Researching, requesting, previewing, evaluating, and tracking international short and feature film submissions for the Festival and special programs
Managing internal databases and online submissions platforms.
Corresponding with filmmakers and distributors; fielding general requests and queries
Organizing, managing, and leading staff screenings
Providing event support for special year round programs including special sneak peek screenings, and field trip screenings
Development
Researching and tracking funders for grants and individual donor proposals
Assisting in writing proposals for Festival and education programming and developing materials for annual membership drive
Supporting the planning and execution of annual fundraising events and campaigns (benefit, membership drive, etc)
Managing databases and analyzing data; experience with Salesforce a plus
Marketing & Communications
Supporting the planning and execution of communications strategies for campaigns designed for multiple audiences and constituencies
Writing for and managing NYICFF social media channels
Writing, reviewing, and/or scheduling emails to NYICFF subscriber list
Researching news and trends in the kids' media space/industry and keeping abreast of the interests of NYICFF audiences
Experience with basic social media and email management or analytics tools, familiarity with Adobe Suite, and/or working knowledge of basic CMS platforms appreciated though not required
Education
Coordinating, managing, and assisting with FilmEd Field Trip screenings
Researching and cultivating new partnership opportunities with schools, community groups, and arts educators
Assisting in the development of new curricula and related materials
Qualifications
Applicants for all departments must be responsible, organized, and have excellent written and verbal communication skills, as well as:
Ability to work both independently and in a close-knit, collaborative environment
Strong research skills
Proficiency with Google Work Suite
A strong interest in film, media, and/or non-profit management
Internship is unpaid, but may be applied toward school credit or stipend programs.
Interested applicants that can commit at least 2 days/week should complete the form below.