festival tickets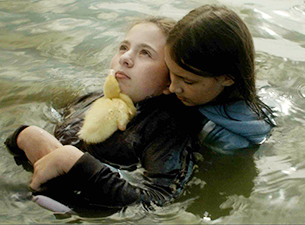 ages 9 to adult
Belgium; Olivier Ringer, 2015; 84 min

2016 Festival Grand Prize Winner! Featuring a breakthrough performance from one adorable duck! Cathy's always known her dad was eccentric, so she's not entirely surprised when he gives her an egg for her birthday (though she got a cell phone from her mom). The duckling inside will think the first thing it sees is his mother, and even though she promises to watch it dutifully, it's Cathy's friend, Margaux, who is there when it hatches. While the friends both think Margaux will make an excellent caretaker, her parents see the wheelchair she's confined to as too great an obstacle, and send the duckling away. So the girls set out on their own to prove them wrong. Refreshingly matter-of-fact, the their ensuing search becomes not just for their web-footed friend, but also for friendship, independence, and belonging. In French with English subtitles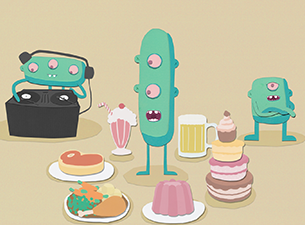 ages 3 to 7
Various Countries/Directors, 2016; approx. 65 min

Featuring award-winning and audience favorite shorts from the 2016 Festival! Two young girls find primate pals in Me…Jane and Zoo Story. Fantastical journeys provide new perspectives in One, Two, Tree, An Object at Rest, and The Girl Who Spoke Cat. Tiny creatures are both welcome and unwelcome additions to someone's home in Perfect Houseguest and The Visitors. Wild characters plus delicious food equal a perfect recipe inboth Octopus and Tiny Tunes: Food. A simple lesson proves to be essential in Looks while an important one is ignored in That's Not A Good Idea. Recommended ages 3-7.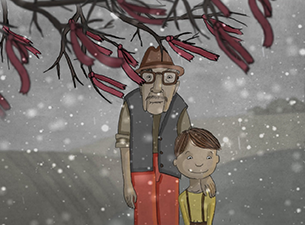 ages 8 to adult
Various Countries/Directors, 2016; approx. 65 min

Featuring award-winning and audience favorite shorts from the 2016 Festival! Cats can claw up a whole lot of trouble in One Hell of a Plan, Air-Mail, and Minoule. Fables come to life in very different ways in My Grandfather Was a Cherry Tree and The Man, The Boy and the Donkey. A playing field typically reserved for sports becomes an area for unexpected courtship in Change-Over and Two Left Feet. We meet William and his pet scorpion in By the Name of Boston. Accidents, Blunders and Calamities and Two Friends teach creatures of all shapes and sizes that danger can come when you least expect it, but Lilou proves that there's often more than meets the surface about those who frighten us. Award-winning filmmaker Ainslie Henderson gives us a behind-the-scenes look at the creation of some magical puppets in Stems, and Slaves of the Rave proves that there's just as much performance in the audience as there tends to be on stage. Recommended ages 8 to adult.
« Previous
|
Page:
1
|
Next »